Legal Guidance for You & Your Family
So You Can Focus on What Matters
More than 70 Years of Combined Experience
Bankruptcy & Estate Planning Attorneys in Lapeer, Michigan
At the Law Offices of David W. Brown PLLC, we have extensive experience on a wide variety of legal matters, from Chapters 7, 11, and 13 of bankruptcy, to elder law (including the creation of wills & trusts), business law, criminal defense, and family law matters like divorce and child custody.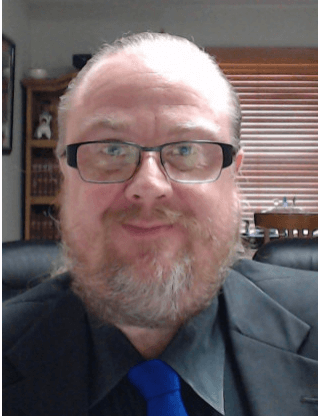 David W. Brown
Attorney at Law
I first got my start at a law firm with several associates, during which I founded their bankruptcy department. I was an accountant before going to law school so numbers came easily to me. Knowing I could give my clients more thoughtful guidance, I opened up my law firm in 2002. Eventually, Mark and Christopher joined my offices, strengthening our ability to give our clients positive results.
MORE ABOUT DAVID
Mark Scully
Attorney at Law
I graduated from Thomas M. Cooley Law School in Lansing in 1985. Since then, I have grown my knowledge of law phenomenally, especially within family law, criminal defense, and bankruptcy law. I am passionate about helping people through difficult times and being the one person they can rely on to find solutions that are tailored just for them and their unique situation. Contact our office to schedule a free consultation.
MORE ABOUT MARK
What Sets Us Apart As Attorneys
Creative Solutions
No two cases are the same. At our law offices, we know that using a cookie-cutter approach for your case will only set you up for failure. To make sure we know we are guiding you in the right direction, we will thoroughly examine your story so you can move forward with your unique situation.
Compassionate Advocates
No one wants you to succeed and advance in life more than us. Nothing makes us happier than the giddy feeling we get in our stomachs when we reach a solution that you are pleased with. To us, you're not just a number or a client; we want you to feel like a part of our family when you're with us.
Efficient Representation
Most cases we handle take time, determination, and patience. On the other hand, we will not run out the clock just so we can take another dollar from your pocket. We pride ourselves in our efficiency in reaching favorable results for our clients but work diligently and thoroughly while doing so.
"[David] was dealing with my child custody case, went right in, and shut down the other lawyers' arguments. He knew what to say, when. His confidence in the courtroom has earned him every star."
Former Client
"His competence in the courtroom is exceptional. He's the attorney you want in your corner defending you. This is why I have always depended on Atty Brown to defend me and my family time and time again."
Repeat Client
What It's Like With Us On Your Side
---

Collaborative
You know your case and story better than anyone. We know the law. Our team effort is the perfect combination to increase your chances of a favorable outcome.
Open-Communication
We give you honest legal guidance and advice that you may not want to hear, but we only do so if we know you and your family will benefit in the long run.

Stress-Free
Combined, our three attorneys have more than seven decades of experience working with clients that are in similar situations as yours. We'll help you move forward in life.
A Wide Variety of Skillsets to Guide You Through
Throughout Lapeer Michigan, our clients have come to us with many different legal issues, problems, concerns, and questions. Our know-how in several different areas of the law proves the fact that we love to help our clients solve their problems, and learn while doing it.
We primarily practice bankruptcy law, including Chapters 7, 11, and 13, which typically apply to individuals, families, and small business owners. As experienced bankruptcy attorneys, we understand that finally deciding to file for bankruptcy is a big decision, so we want to make sure you are comfortable and your resources are being put to good use as we guide you through this process from beginning to end.
At The Law Offices of David W. Brown, PLLC, we have worked largely within the areas of elder law and estate planning. From elder abuse and neglect to planning for your future with the creation of trusts and wills, we have the resources that can make you excited about living your later years to the fullest.
Other practice areas include business law, criminal defense, and family law. No matter what brings you into our office, we know that your time is valuable and you simply just want to get your legal matter over with. For efficient and compassionate legal representation, contact our office today to schedule a free consultation. We have an office in Lapeer, Michigan for your convenience. Don't hesitate to reach out with any questions or concerns.